FitBits have been grabbing the attention of many of us since their release in 2013 with the "FitBit Flex". Now, they come in a variety of styles and colours and will monitor different aspects of our health like steps taken, flights of stairs climbed, calories burned, calories consumed, heart rate and sleep patterns.
Why use a Fitbit?
FitBits have the power to reinforce, motivate and reward us for our hard work. The devices sync goals with an encouraging app displays that show you how close you are to your daily goal and provide positive reinforcement when you ultimately reach it. It even connects us with friends and family members who can provide additional encouragement or a healthy competitive aspect. It's a fitness miracle – something so effortless can help us reach our goals just by bringing awareness to our activity levels or diet!
Motivating Yourself
It is amazing to us how motivated people are by their daily step count. At least 50% of our clients wear FitBits and seem to check it frequently through the day to monitor their count for the day. Something that motivates people to be active is definitely a good thing but are there aspects of such gadgets that need further consideration?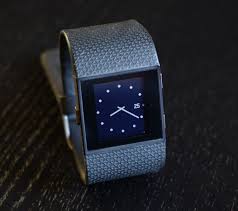 Things to Consider When using a Fitbit:
(1) the psychological impact
We have identified above the positive psychological and behavioral aspects but it is also worth looking at how people feel if they don't reach their goals. An online article stated that 79% of women using the FitBit technology felt pressure to meet their daily goals and 30% of them reported it made them feel guilty when they didn't. We have certainly noticed clients who enthusiastically wore and monitored their FitBit initially and then slowly over time "forget to put it on" or "find it irritating to wear" or "found it getting in the way of their daily tasks". Maybe these are acceptable reasons to avoid being 'measured' when we are not measuring up! According to that same study, 98% of women reported feelings of happiness, self-satisfaction, pride and motivation when using the FitBit. Maybe FitBits are a great tool when you are already committed to achieving your goal.
(2) the security and privacy concerns
Another consideration with such devices relates to privacy, security and targeted advertising. As with any new technology, it is important to consider how the FitBit is and will affect our lives. Most of us are not fully aware of the totality of the information being recorded, who can access such information or how it can be used today or in the future. Likely we have all noticed how searching a particular topic on the internet leads to related ads being sent your way the next time you open your browser. If you are seeing ads for chips and comfortable couches, it may be that your FitBit thinks you are dedicated to inactivity!!
(3) the medical appropriateness of a universal step count target
The FitBit target of 10,000 steps a day is not necessarily appropriate for everyone depending on the condition of their health. The FitBit does not guide us into specific exercise programs or progress us at a pace that is individual to us. Even if you exceed the target of 10,000 steps a day, it doesn't mean that you should consider yourself to be healthy or fit. Please, if you're going to use the FitBit, use it as an adjunct to a health and fitness plan that has been designed for you by a heath professional.
Life Force Physio is a local physiotherapy clinic serving Etobicoke and Mississauga (Toronto). Our team of Physiotherapists, Massage Therapists and Kinesiologists is passionate in their level of care, and believes better health is an achievable goal for everyone. We run a Physiotherapist Supervised Gym designed to support your healing, rehabilitation and ongoing fitness safely and at your pace. Located at Burnhamthorpe Rd and The West Mall. Call us at 416 207 9395