You may have expected the pain to have disappeared already but it has lingered, in fact, it may be worsening. We know you not only need a health care professional who has the knowledge and expertise to understand the cause of your pain but one who has the experience to get you back to the things you love to do.
Whether pain is new to you or you have been dealing with pain for many years, we understand it is extremely upsetting to have the pain ruling your day.
Our role is to put you in control of your life again.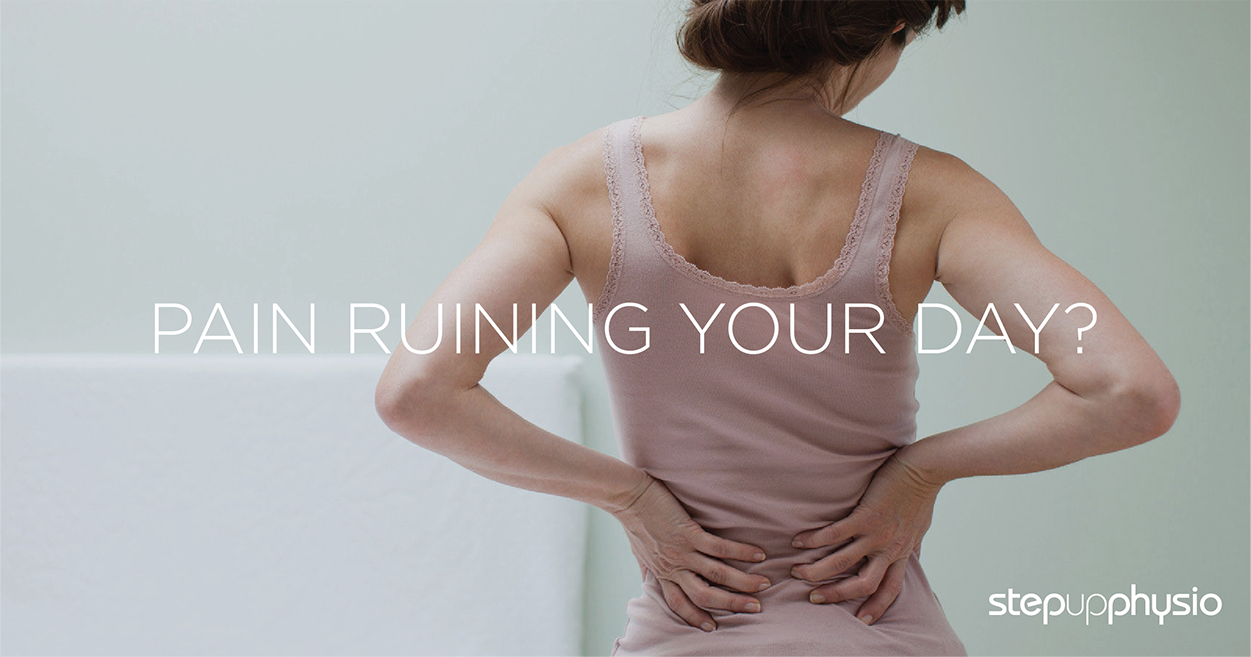 Pain is the body's safety strategy; a warning system that tells us something is amiss. In fact, the pain response is so critical to the body's survival mechanism that there are very few tissues in the body that are not pain sensitive. While not all pain is equal and we have all likely experienced those 2-3 day aches and pains which subsided as quickly as it appeared, what about those pains that linger, worsen, return again or start to interrupt our plans and raise our concern level? Your body is telling you it needs help; it's under 'attack'. Pain is the body's equivalent to a noisy engine or a squeaky hinge – it needs to be fixed, it needs to be diagnosed and treated.
We can help.
We will assess your pain, identify the source of the pain and provide education on the factors that will modulate your pain and recovery. Your assessment includes listening to your account of the pain, identifying your pain pattern, understanding the physical demands you put on your body and your chemical make-up that supports your body's tissues. Your assessment also includes a review of your movement patterns and testing of the structural integrity of your tissues. We know that distinguishing between conditions that can present in a similar fashion is critical to a successful recovery. We take the time to fully understand how active your life is and what your body needs to be able to do so that you can do what you love to do. We understand your goal is to get back to living your life and to prevent recurrence of this annoying episode in the future. Eliminating pain, improving your movement patterns and building strength and endurance are all critical to avoiding pain. Our team's knowledge and experience will ensure that your recovery a positive and educational experience.
Today the world of information often leads to self-diagnosis. Information without experience and wisdom can be a dangerous proposition in the world of healthcare. We need to understand what the problem is, but more importantly why you have the pain before we can successful deliver the long-term results that your lifestyle demands.
Given our extensive clinical hours, reasonable fees, easy accessibility and convenient parking, booking your assessment will be is a positive, convenient and valuable investment of your time.
Our commitment is to provide an answer to your pain that also eliminates the frustration and confusion of not being able to live your life doing what you love to do. By understanding what is causing the pain, having it treated and knowing how to prevent it in the future gives you back control of your life. As one client said "Now that my pain is gone, I feel like I am starting a whole new life and I am stronger than I have been for a very long time – Machu Picchu here I come".
We want to help you reach your dreams. Don't wait for the pain to worsen, call now.